Our next knife model
We have been gathering customer input for the last few months to help us decide what our next model should be. The last two shows we attended gave us the answer: virtually all the requests were for a filleting knife. With our west coast salmon season well underway, perhaps filleting is top of peoples' minds, but it may also be that finding a good filleting knife is hard. Whatever the reasons, our next model will be a filleting knife targeted at small to medium sized fish. The problem with filleting knives tends to be that they are usually cheaply made out of a soft steel that may flex well but is painful to put and keep an edge on. There are likely other common pitfalls, which is why we want you to help design what we hope will be the best fillet knife you've ever used.
Basic specifications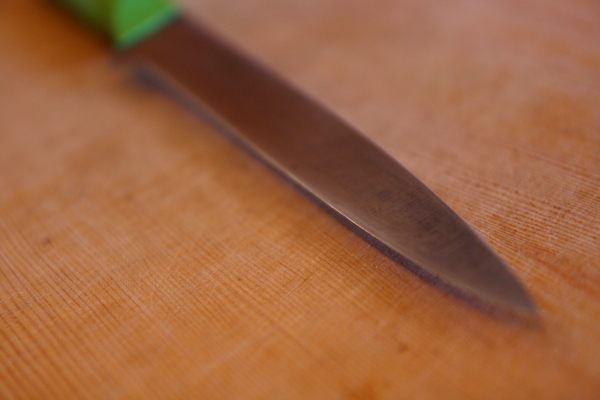 We figure that the blade on this new knife should be somewhere in the 8″ range, plus or minus a bit. For steel we'll use our standard CPM S35VN and the handle will be G10 composite and we'll include a kydex sheath. But there are plenty of other parameters that we haven't decided on, which we would like to involve our current and future customers in helping us specify.
The best fillet knife wish list
What do you look for in a fillet knife? What features and characteristics make it useful? What gets in the way? Standard parameters include:
thickness
flexibility/stiffness
bevel grind
length
tip shape and width
body width
curvature of cutting edge
handle orientation relative to blade
others?
We will be designing the new knife this Fall and will incorporate your suggestions wherever it makes sense. We will create a follow up post with a list of users and the suggestions they made that were worked into the final design. Use the comments area below to put forward your ideas. Our system asks for your email address but does not show it to other users. Looking forward to your input!