Company History
North Arm Knives is a small knife manufacturer in the greater Vancouver (Canada) area. We are a father and son team, John and Mike. We take great pride in making top quality knives at competitive prices, right here in BC. We make kitchen knives for use by anyone who is passionate about food and their cutting tools. We also make knives for hunters,  fishers, campers and other outdoor adventurers. Most recently we introduced a modern folding knife to our line-up, a versatile knife to handle most everyday cutting tasks. We sell our knives direct to our customers through our online store and ship internationally. Our company is named after the North Arm of the Fraser River near where we live.
Our Values
As shoppers ourselves, we appreciate interacting with companies that treat us courteously, answer our questions intelligently, are prompt and open to feedback and suggestions. We strive to be all those things. After you buy one of our knives we want you to be a satisfied user who recommends us to your friends.  We back our products with a warranty and if for some reason your purchase does not suit you, we offer a satisfaction guarantee.
Our Niche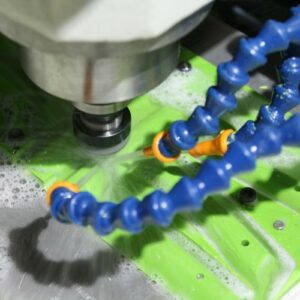 There's a bewildering choice of knives out there, from barely functional stamped-out dollar store blades, to works of high art forge-welded by hand into hundreds of layers and out of most people's price range. Where we fit in this continuum is best defined by the goals we set for ourselves when we started out:
use the best steels and the most durable handle materials available (for instance our blade steel, CPM S35VN, holds an edge much longer than the steel used in most factory made knives). Little guys like us cannot afford to skimp on materials, whereas once you're a big factory, reducing material costs can be an alluring way to increase profits
utilize automation to an extent that we can produce several knives per day instead of  several per month. This would allow us to spend more time innovating and improving products than we would if we were grinding steel all day.
produce a product locally starting from raw materials
create a look that is unique and that functions to a high standard.
be price-competitive with mass produced fine knives made in far-off places
Check out our page on product development for more on our approach to knifemaking as well as what we are currently working on.
Shop Tour