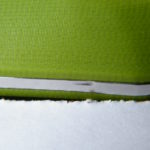 Customers have occasionally asked if we had any knife seconds kicking around. Sometimes we do, but until now we didn't have a clean way to order them from our web store. So we decided to catalogue them and offer them at a great discount (50%).
Besides seconds, we have some Coho prototype knives we are clearing out, also at the same discount, while they last.
So visit our store to see these new listings.